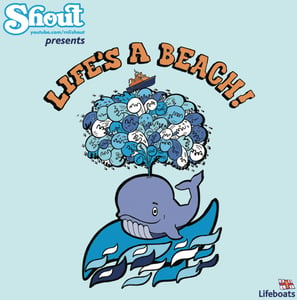 £

5.00
This compilation CD has been put together to sell at the Life's a Beach fund raiser in Bournemouth on the 1st September 2010. If you can't make the event, you can still help out by buying the CD!
All profits will go towards the RNLI's ongoing project known as 'RNLI Shout', which is aiming for £12,000 to buy a new lifeboat.
You can also donate directly here.
Track list:
1. Blue Skies - Sunshine and Stardust
2. Mhazz - Romantic Rain
3. Greg Holden - Serendipity
4. Jonny Dark - I Like the Rain
5. EXIST - Rock'n'Roll Soul
6. Charlie Pidcock - Since I Met You
7. David Shurr - You're The Best
8. Charlie McDonnell - A Song About Love (YouTube Mix)